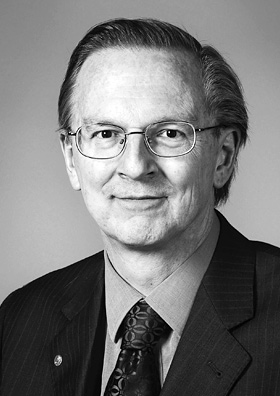 Jack W. Szostak, Ph.D.
Professor Jack W. Szostak, recipient of the 2009 the Nobel Prize in Physiology or Medicine, will deliver two scientific talks at the University of Connecticut as part of the 2018 Randolph T. Major Lecture Series:
March 7th at 4pm (location and title TBD)
March 8th at 11am (location and title TBD)
Born: 9 November 1952, London, United Kingdom
Affiliation at the time of the award: Harvard Medical School, Boston, MA, USA, Massachusetts General Hospital, Boston, MA, USA, Howard Hughes Medical Institute
Prize motivation: "for the discovery of how chromosomes are protected by telomeres and the enzyme telomerase"
Field: genetics
"Jack W. Szostak – Facts". Nobelprize.org. Nobel Media AB 2014. Web. 18 Aug 2017. <http://www.nobelprize.org/nobel_prizes/medicine/laureates/2009/szostak-facts.html>
Photo: U. Montan via www.nobelprize.org
---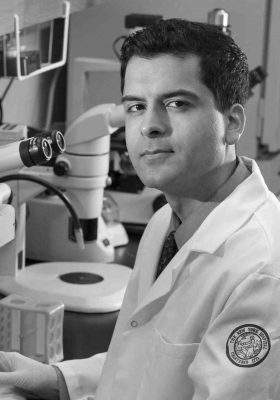 Samie Jaffrey, MD, Ph.D.
Professor Samie Jaffrey, Weill Medical College of Cornell University will deliver a scientific talk at the University of Connecticut as part of the 2018 Randolph T. Major Lecture Series:
March 7th at 2pm (location and title TBD)
Expertise: Novel proteomic and computational techniques; chemical biology tools for imaging RNA and RNA biology in cells; epitranscriptomic regulation of gene expression
Distinction
John J. Abel Award in Pharmacology
American Society for Biochemistry and Molecular Biology's 2014 Young Investigator Award
Blavatnik Award for Young Scientists
National Institute of Health (NIH) Director's Transformative R01 (T-R01) Award
National Institutes of Health EUREKA Award
McKnight Foundation Technology Development Award
"Samie Jaffrey". Cornell Research. Cornell Research 2015. Web. 18 Aug 2017. <https://research.cornell.edu/researchers/samie-jaffrey>